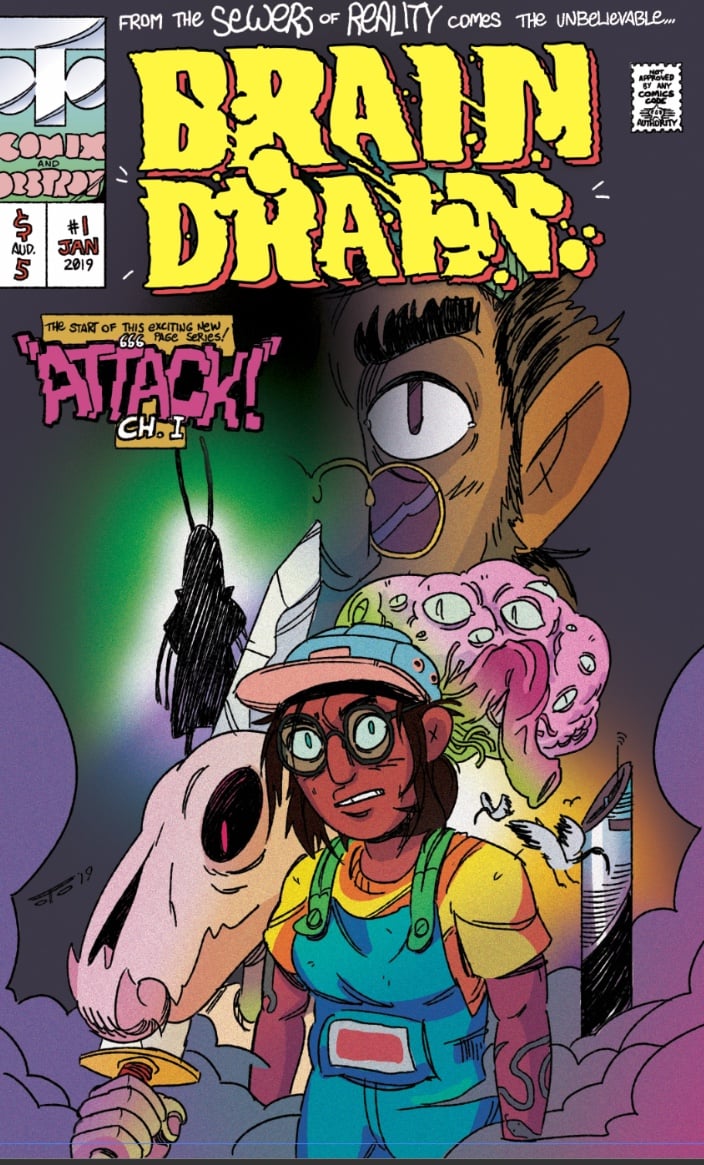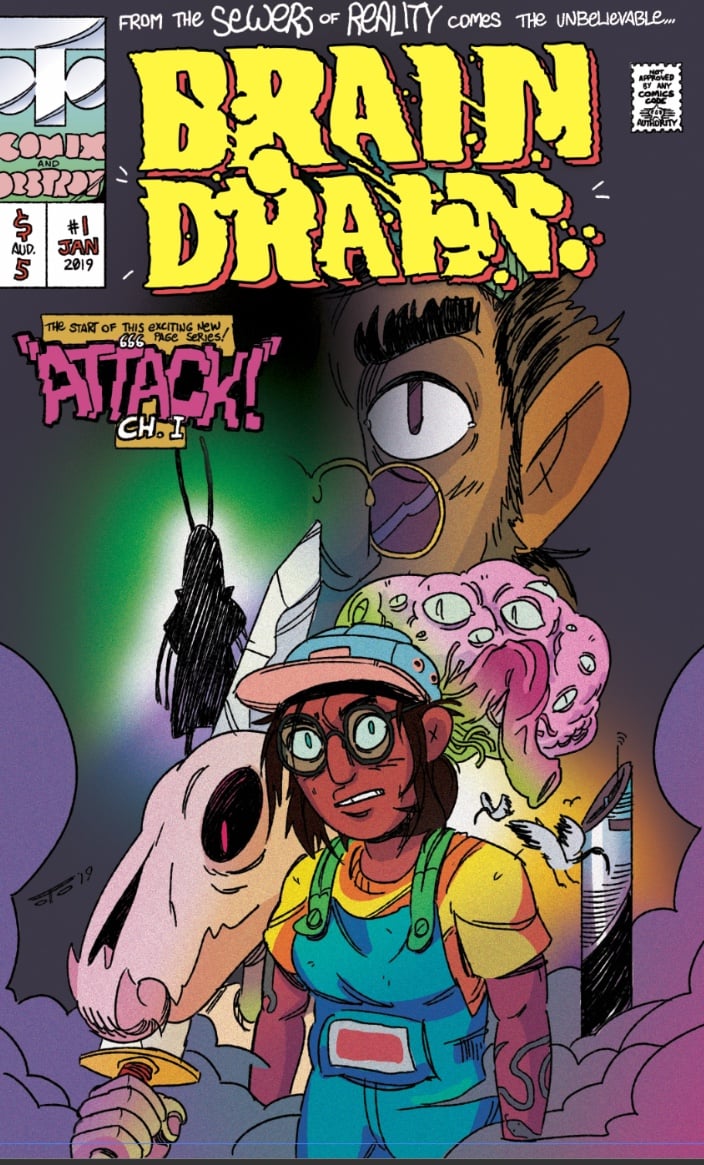 BRAIN DRAIN #1
$5.00 / Sold Out
When dimensions of sense and nonsense begin to tear apart across the east coast of Australia, a giant brain terrorising the freeways, sentient mutated beer stubbies, and a suburban paranormal conspiracy is all just a trip to the bottlo.
Hand saddle bound, 28 pages. Colour cover, black and white guts.
Prequel A5 zine included.
CONTENT WARNING FOR BLOOD AND VIOLENCE AND NAUGHTY BUGGER WORDS
All orders ship worldwide 🌍